Music Festival Theme for Lake District Wedding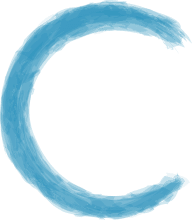 The day started out in a fairly conventional way with a bridal preps shoot at The Riverside Hotel in Kendal. Kirsty and her bridesmaids having a glass of fizz and a laugh as they readied themselves for the big event. Kate arrived from Made in Flowers and the excitement level started to rise, lots of opportunities for photographer Lorraine Oats. Downstairs the boys nervous banter was going well and then it was off out into the street.
Kendal Register Office is a five minute walk along the riverbank and the sun had started to shine as the Gareth and his groomsmen headed out for the ceremony followed by the guests. Ten minutes later the bridesmaids followed on and then Kirsty and her dad. It was one of those times when I wondered if filming on my own was such a good idea - running back and forth along the path between each group.
Once the ceremony was completed the fun began, the double decker bus arrived from Cumbria Classic Coaches and the journey over Shap Fell and along to the northern end of Ullswater began where a music festival themed reception was waiting for the party to start - complete with festival stage, mud, fish and chips and lots and lots of friends, dancing and singing. A real one off special occasion.